日本国島根県の工業製品のご紹介(英語ページ)
Introduction to Industrial Products from Shimane Prefecture in Japan

This site introduces industrial products from Shimane Prefecture in Japan.

 The PDF version is here.(PDF:3597KB)
This site is managed by Shimane Prefecture to promote its industrial products domestically and internationally.
 
Table of Contents
Introducing Shimane Prefecture
Shimane Prefecture is located in the western part of Japan and faces the Sea of Japan. It is approximately an hour by plane from Tokyo.
Shimane Prefecture is called the "home of the Gods" and "land of relationships." It is a region which retains beautiful nature and long years of history and tradition.
The prefecture is one of the most prominent tourist resorts in Japan, being home to "Izumo Taisha Shrine" which is the most famous shrine in Japan, "Iwami Silver Mine" which is a world heritage site, and the Oki Islands which are one Global Geopark where magnificent nature remains.

Click here for the tourism website.(外部サイト)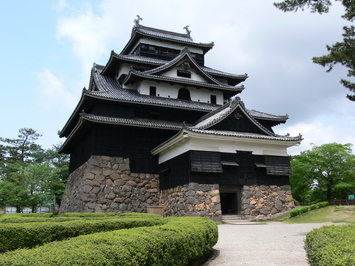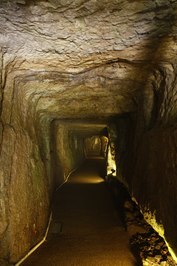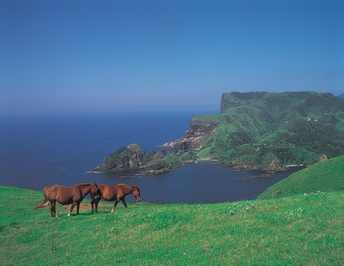 〇Population: Approx. 700,000
〇Area: 6,700 square kilometers
〇Prefectural GDP: 2.4 trillion yen
〇Access by plane
It takes about an hour from major cities in japan to Shimane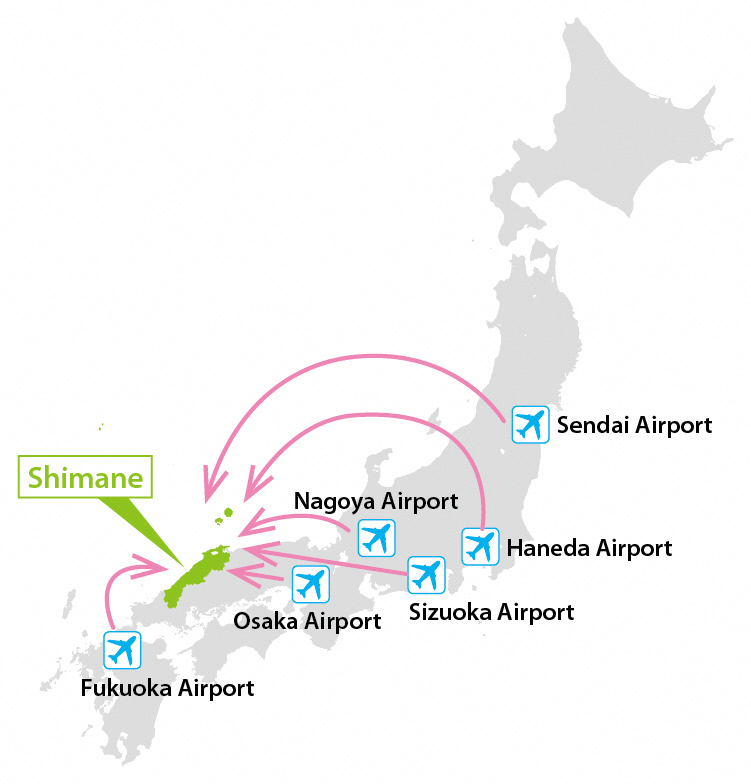 Industries in Shimane Prefecture
In Shimane Prefecture, manufacturing industries such as metal processing, resin processing, electric and electronic industries are concentrated.
Shimane Prefecture is the base for the development, production and processing of the world-famous special steel brand "Yasuki Specialty Steel (YSS)." Special steel refers to an alloy steel with excellent hardness, strength, etc., which is manufactured by adding various elements other than carbon to iron. They are used in important parts that affect the product performance and safety as well as dies, etc.
The foundry industry is also thriving. Shimane Prefecture boasts one of the largest production quantities in Japan and is home to a large number of foundry companies with high technological levels.
IT is also developing as a new industry. A programming language called "Ruby" was created in Shimane Prefecture. Industry, government and academia are working together to promote the creation and development of technologies such as Ruby and ICT technology.
Shimane also produces many traditional industrial products such as clay tiles, wood products and paper products. A roof tile called "Sekishu Kawara tile" was invented approximately 400 years ago, and it now comprises a local industry of Shimane Prefecture with the 2nd largest production volume in Japan.
Cross link destinations
Contact Information
- Please contact the following if you have any questions or opinions about the management of this site.
Industry Promotion Section, Department of Commerce, Industry and Labor, Shimane Prefectural Government
TEL +81-852-22-5303 FAX +81-852-22-5648
Email:product-information@pref.shimane.lg.jp.
- If you have any questions regarding the featured products, please contact the manufacturer directly or the Shimane Prefectural Government E-mail: product-information@pref.shimane.lg.jp.
Important notices, etc.
〇™Copyright
- The copyright of the text, photographs, illustrations, images, etc. contained in "Shimane Prefectural Government Website" belongs to "Shimane Prefectural Government" or the "provider of the content."
- Except when permitted under the Copyright Act such as "reproduction for private use" and "quotation," it is prohibited to divert or reproduce any of them without permission.
- Please contact us for permission to use them.
™〇Links to this website
- As a general rule, you are free to link to this site. No e-mail for approval is necessary.
- Please note that the file name for the link is subject to change without prior notice.
- Please state that the link is to the website of the Shimane Prefectural Government where you set the link.
-Banner Image
(234*60pixel)

(120*60pixel)

™〇Contents of the websites linked from this site
- Shimane Prefecture will not be liable for any of the contents of websites linked from this site.
- If you have any questions about the contents of the linked websites, please contact the administrator of each website.
™〇Disclaimer, etc.
- Shimane Prefecture does not guarantee that any information provided by the content providers through this site does not infringe upon the truth, accuracy, usefulness, recency, legitimacy, or other rights of third parties.
- This website may be changed entirely or partly, suspended, or abolished without prior notice to the content providers or viewers. The Shimane Prefectural Government will not be liable for any losses or damages to the content providers, viewers, or third parties caused by the change, suspension, or abolishment of this site.
- The Shimane Prefectural Government shall not be liable in any way for any damage incurred by the content providers or viewers of this site regarding its use.
産業振興課
島根県 商工労働部 産業振興課
〒690-8501 島根県松江市殿町1番地
TEL:0852-22-6019
FAX:0852-22-5638
sangyo-shinko@pref.shimane.lg.jp