Interviews  Vol.9

Solid-liquid separation equipment "SLIT SAVER"  

Development of the KDS Separator (SLIT SAVER), a Clog-Free Solid-Liquid Separation Equipment
Kendensha Co., Ltd.
---
Kendensha Co., Ltd. (Nagahama-cho, Izumo City, CEO: Ryuichi Ishitobi) meets the needs of users of sludge treatment devices with an integrated system that includes everything from design to manufacture and sales. Their top products are the KDS Separator (trade name 'SLIT SAVER' in Japan), a patented solid-liquid separation equipment with oval-plates whose mesh part (slit) does not become clogged, and wastewater treatment systems that include this device as the main component. Kendensha has been expanding their business globally, working under the slogan "Connecting the world and Izumo" based on the proprietary technology.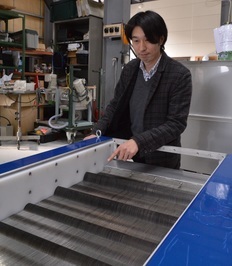 Oval-plate solid-liquid separation equipment (KDS Separator )  
▼ Three generations of the founding family have continued to take on the challenge of technological development
---
Kendensha was founded in 1958. The company produced and sold electric components for automobiles at the time of CEO Ryuichi's grandfather started the business.. They first took on a new challenge in the environmental field when a client, who needed wastewater treatment, requested devices which were easy to use. To meet the demand, Kendensha developed a wastewater treatment device based on the technology which was acquired through repairing decanter centrifuges.  Subsequently, Ryuichi's father, the second CEO of the company,  went through repeated trials and errors to create a structure that did not clog with sludge, and completed the KDS Separator (SLIT SAVER) in 2003.
KDS Separator  is unique in that the clogging of the slit part, which occurs when the solids and liquid contained in wastewater are separated, can be mechanically eliminated. Conventional products tended to see the slits become clogged with solids and fatty components, and these slits required cleaning using water. The KDS Separator  solved this problem by making the rotary plate between slits oval-shaped. In addition to the efficient solid-liquid separation, it became possible to self-clean during operation by alternately rotating the continuously arranged oval-plates. This resulted in a reduced cycle cost.
The third CEO, Ryuichi, inherited the technology from his grandfather and father. He improved the performance of the company's current products and developed the KDS Dewatering  System, which optimized the sludge dewatering function. By adding a flocculant feeding  function and other mechanisms as preliminary steps of  KDS Separator treatment, it became possible to achieve an uninterrupted treatment from the separation of suspended solid from wastewater containing fine particles to the efficient dehydration.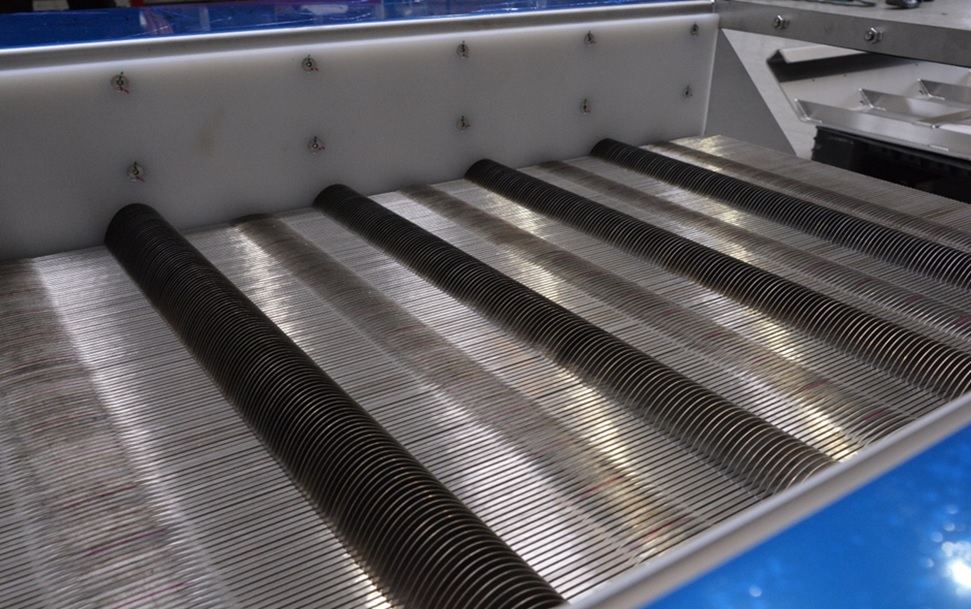 Filtration part of the KDS Separator (SLIT SAVER)
The KDS Separator  is unique in its efficient dehydration capability with resistance to slit clogs due to solids, a feature achieved by making the rotary plate oval-shaped
▼ From Shimane to the rest of Japan and the world
---
As a new entrant into the environmental field, the company participated in environmental exhibitions on a national scale in order to develop sales channels. The performance of their KDS Separator  that stands out  from those of conventional products  was gradually recognized. It is now widely introduced in the fields of food processing, livestock farming, sewerage facilities, and industrial wastewater.
Anticipating growth in overseas environmental markets, they also began to expand globally in 2014 through efforts such as participation in environmental product exhibitions in the United States.
In the following year, they launched expansion overseas by establishing the joint venture C.C. KENDENSHA Co., Ltd. in Thailand with a local automotive parts manufacturer. A business meeting with Thai companies held by Shimane Prefecture provided the opportunity to meet the partner company.   Kendensha  has subsequently accelerated their advance into the Southeast Asian region, where interests in water environments are expected to grow in the future, including the establishment of a representative office in Ho Chi Minh City, Vietnam in 2019.
The high performance of the products manufactured by Kendensha have attracted attention through overseas exhibitions and other opportunities, and orders have increased from developed countries in Europe, North America and Oceania, where environmental measures are progressing. Currently, Kendensha exports the largest amount to Israel. They plan to increase domestic shipments by approximately 100 units per year in the future while targeting  a further increase in overseas sales ratio , which currently accounts for approximately 10%.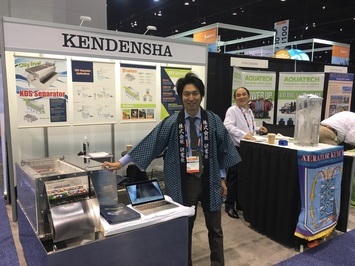 A look at an overseas exhibition in which Kendensha participated
▼ Aiming for manufacturing that is friendly to people and the Earth
---
Kendensha aims to contribute to the creation of a sustainable society through its business activities, such as recruiting a diverse range of human resources, including foreign workers, and promoting the 3Rs (recycle, reduce, and reuse).
CEO Ryuichi Ishitobi speaks with passion, saying, "We are encouraging technological innovation through cooperation with other companies and strengthening  our innovative capability to respond to the changes in our values 'from tangible  to intangible goods consumption.' Moving towards 'servitization' is crucial.  We would also like to enhance  our business development taking into consideration the future needs and technologies,  such as next-generation marketing approaches utilizing VR cameras."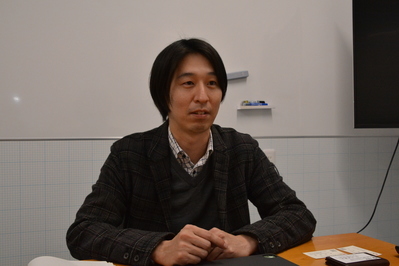 CEO Ryuichi Ishitobi inherited technology from his grandfather's generation and further developed it.
"In the future, I would like us to focus on the realization of a sustainable society through our business activities," he said enthusiastically.
---
■Company Profile
Kendensha Co., Ltd.
Ryuichi Ishitobi, Managing Director and CEO
Website:https://kendensha.com/(外部サイト)
Address:1372-15 Nagahamacho, Izumo, Shimane
TEL :+81-853-28-1818
FAX :+81-853-28-2858
しまねブランド推進課
〒690-8501 島根県松江市殿町1番地
TEL:0852-22-5128
FAX:0852-22-6859
brand@pref.shimane.lg.jp