島根県の生産用機械装置・工場設備
Production machinery and equipment, and plant facilities from Shimane Prefecture

This section introduces production machinery and equipment as well as plant facilities manufactured in Shimane Prefecture in Japan.
These include metal processing machines, machine tools for metals, semiconductor manufacturing equipment, vacuum equipment, robots, and other production machinery and equipment used in manufacturing plants, as well as plant facilities that help improve the environment at plants.
If you have any questions about a product, please contact the manufacturer directly or the Shimane Prefectural Government E-mail:kaigai-tenkai@pref.shimane.lg.jp

 High Speed Sheet Shutter "happy gate" monban

It contributes to the creation of spatial value in plants.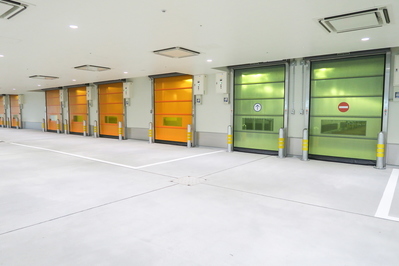 Thanks to its high airtightness and high speed opening and closing, the high speed sheet shutter "happy gate monban" dramatically improves insect repellence, dustproofing and cold protection as it is installed at plant entrances and partitions. Effective in improving quality and workplace environment. It promotes CO2 reduction through energy saving.
Since its launch in Japan in 1985, the cumulative shipment quantity has exceeded 175,000 units. It contributes to environmental improvement, sanitation management, and energy conservation at plants not only in Japan but also in Southeast Asia.
In addition to the wind-resistant pipe types and the highly airtight pipeless types, we also offer a line-up of independent types that are easy to install or move, refrigeration types, and explosion-proof types.
We have an organization for installation and maintenance in Southeast Asia to help our customers use the products securely.
---
(Head Office in Japan)
Komatsu Electric Industry Co., Ltd.
735-188 Nogifukutomicho, Matsue, Shimane
TEL +81-50-3161-2490 FAX +81-50-3161-3846
https://www.komatsuelec.co.jp/index.html(外部サイト)
(Subsidiary in Thailand)
Komatsu Electric Industry Co., Ltd
388 Exchange Tower, 29th Floor, Unit 2901-2904, Sukhumvit Road, Klongtoey sub-district, Klongtoey District, Bangkok
TEL +66-2-104-9161 FAX +66-2-104-9101
http://www.komatsuelec.co.th(外部サイト)

 Artis HB056LS CNC Horizontal Gear Hobbing Machine

A new horizontal gear hobbing machine with integrated high performance part loading/unloading system.
Features: Closed loop structure enables cutting with low vibration, low thermal variation, and ultra-high rigidity. Designed for dry machining with standard equipment of a slant type hob head and bed top SUS cover. Integrated high performance part loading/unloading system.
Main specifications
Maximum outer diameter of the work part     : 50mm
Maximum length of the work part     : 300mm
Maximum module of the work part  : m2.5
Maximum revolution speed of the hob spindle    : 6000min-1
Maximum revolution speed of the work spindle   : 1000min-1
Hob head swivel angle: ± 45°
Maximum hob diameter × length: 80 x 130 (mm)

 For more information, click here. Interviews
---
Seiwa Geartech Co.,Ltd.
2139-5, Kaminaoe, Hikawacho, Izumo, Shimane
TEL +81-853-72-0306 FAX +81-853-72-0343
http://segtec.jp/english/(外部サイト)

 R to R Vacuum Deposition Device (sputter source selection type)

This is a roll-to-roll vacuum deposition device. The evaporation source, roll arrangement and the like can be customized according to the customer's application.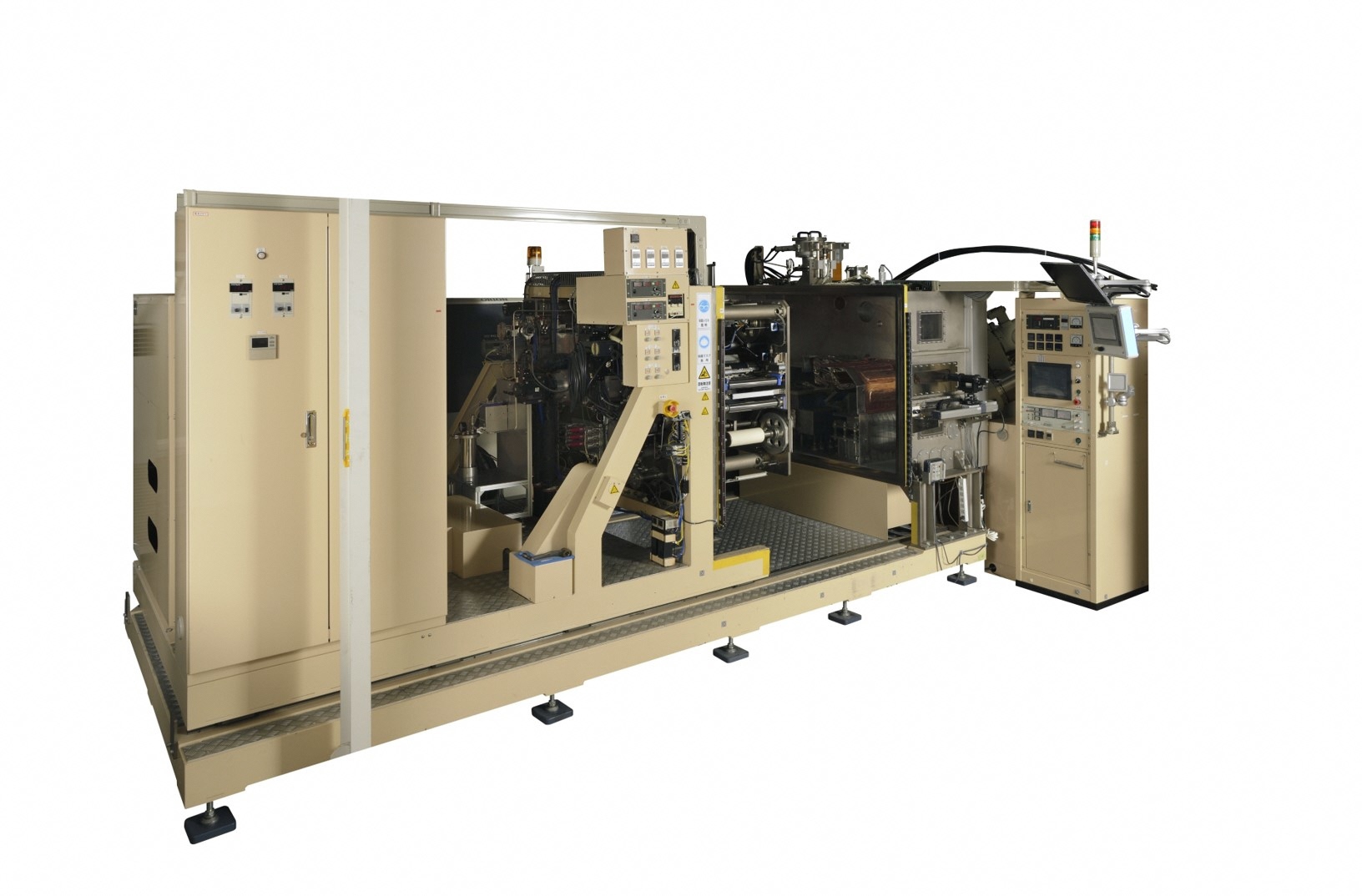 This vacuum deposition device makes it possible to manufacture film capacitor electrodes, lithium battery electrodes and the like by roll to roll. The evaporation sources that can be mounted are resistance heating crucibles, radiant heating crucibles, and E/B sources. A plasma source is also available to improve adhesion between the base material and the deposition layer. It is also capable of handling double-sided deposition.
While the base material widths for the standard device are 200 mm, 250 mm, 350 mm, and 400 mm, we can custom-design products to match the customer's base material width and raw material diameter.
Since a monomer evaporation source can also be selected as the sputter source, it can be used for various different applications.
---
Machine Technologies Co., Ltd.
52-3 Hokuryocho, Matsue, Shimane
TEL +81-852-22-7891 FAX +81-852-28-9136
https://m-technologies.jp/(外部サイト)

 Overhead Cranes, Bridge Cranes, etc.

We pursue technology and quality which we can be responsible for through ingenuity addressed by the participation of all employees.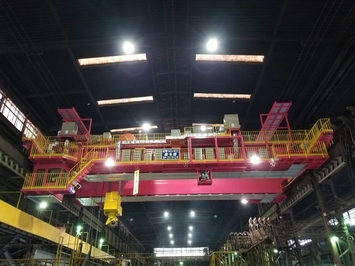 For 55 years since its foundation in 1962, our company has delivered products to various locations in Japan with the main focus on the design and manufacture of overhead cranes for transfer equipment, and these products have made significant contributions to society. The general-purpose cranes of 30 T or smaller in particular are widely utilized in every type of work and are contributing to field work and production activities on a daily basis. Special cranes have a lifting capacity of 200 T and have a considerable track record of carrying heavy loads at large plants of steel manufacturers, etc. Cranes and other equipment designed and manufactured here are shipped to Kyushu and Tohoku regions over a period of several days and have been very positively evaluated by various companies. Recently, the use of automated cranes and the like which save labor is increasing. We expect that advanced and convenient cranes will become the mainstream in the future, and that it will be possible to commercialize these cranes using the know-how we have accumulated over many years and make them active players in the industry.
---
SANKI Co., Ltd.
250-33 Yadacho, Matsue, Shimane
TEL +81-852-21-3047 FAX +81-852-31-5133

 Bellpony Worm Reducer

The worm reducer is more compact and has a higher reduction ratio than other reducers.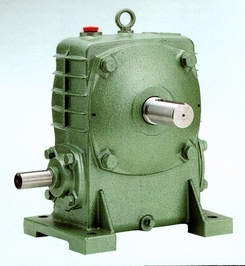 Bellpony Worm Reducer is very compact.
The reduction ratio it delivers is unimaginably large for its small size.
The worm and wheel provide very smooth teeth engagement thanks to the sliding friction, and are very quiet.
The simple structure makes it inexpensive while having few failures with easy maintenance.
---
Bellpony Co. Ltd.
(Head Office Factory)
   130 Hirosechoshimoyamasa, Yasugi, Shimane,Japan
(Sales Division)
   4-17-23 Kitahorie, Nishi-ku, Osaka,Japan
TEL+81-6-6532-1226 FAX+81-6-6532-1229

 KL100 Electric Forklift

A small electric forklift for indoor use (that can be moved manually).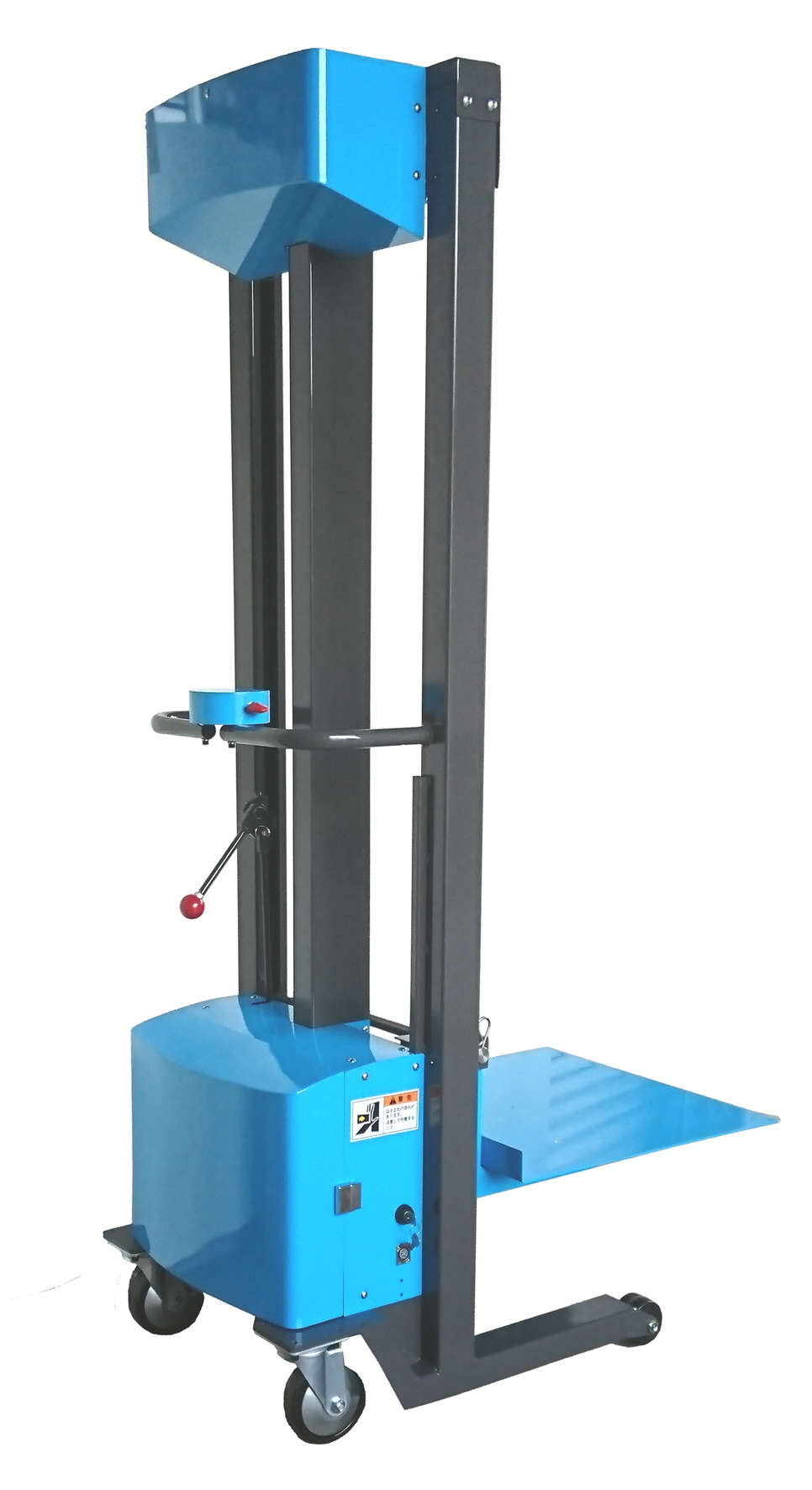 The KL100 features a design well-suited for indoor use.
At just 550 mm wide, this small model is designed to work even in confined spaces.
Lifting and lowering is as easy as pressing a switch, and it stops when the operator releases their finger.
Charging with a household 100 V power supply is possible, and this forklift can work continuously for about four hours when fully charged.
The forklift has a load capacity up to 150 kg and a lift height of 80 to 1500 mm.
---
KISHI ENGINEERING Co.,Ltd
893-5 Satokatacho,Izumo,Shimane
TEL +81-853-23-6383  FAX +81-853-23-7367
https://kishieng.jp/en/(外部サイト)

Insert Tip Blades

Replacement blades for sawmilling, woodworking and wood material cutting band saws with replaceable blade edges.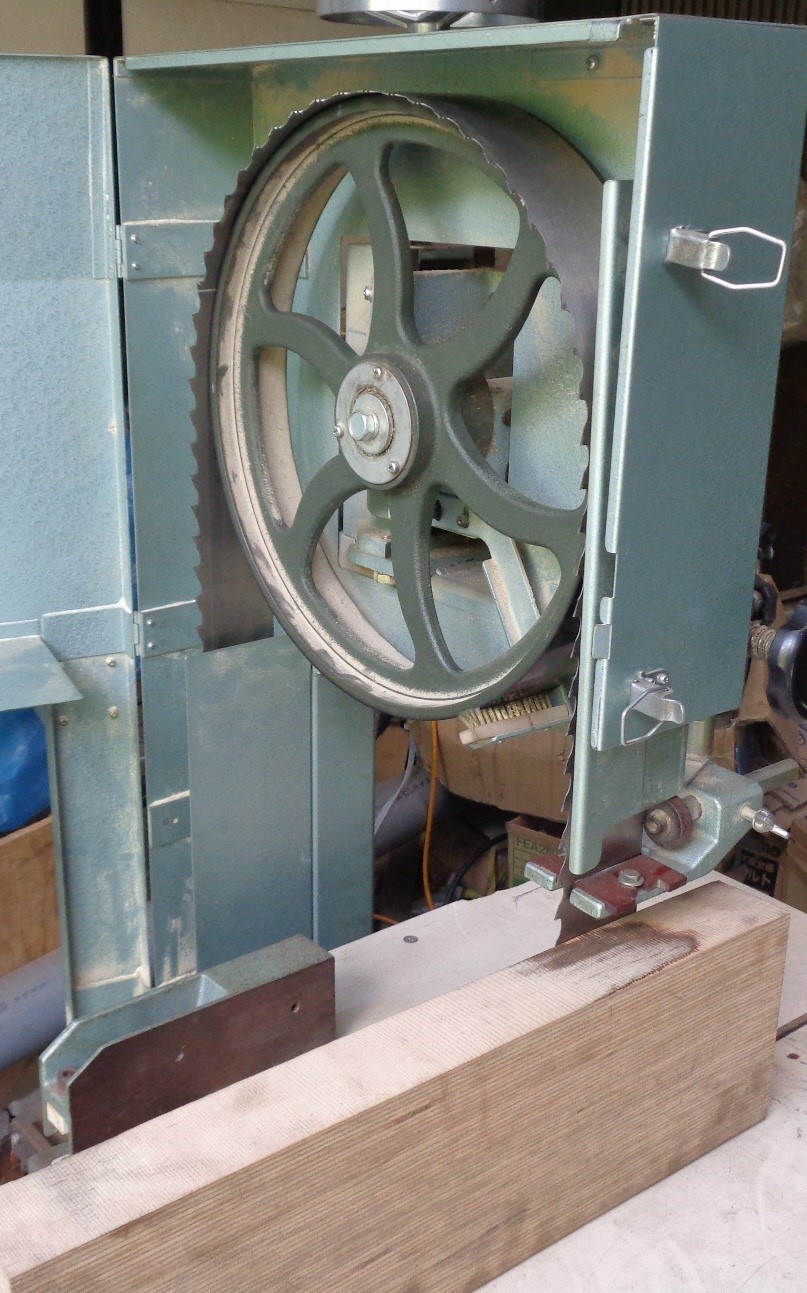 From methods of heating to weld the blade edges of band saws used for sawing and woodworking and fixing them through brazing, we have succeeded in developing the world's first insert tip blades that can replace blade edges.
The in-house development of our own Metal Injection Molding (MIM) technology has allowed us to create an integrated production system, from tip blade design to mold manufacturing, our unique compounding of metal powder, injection molding, and sintering. This has enabled us to develop saw blades with materials and designs that are optimized for specific work materials and conditions.
We develop and manufacture tip-inserted band saws suitable for difficult-to-cut materials such as CLT and LVL by forming saw tooth with shapes that could not be created by conventional grinding.
We also develop and produce special chip blades for laminated corrugated cardboard and chip blades for heat insulating foam materials in response to requests from users.
Our insert tip blades have been sold to sawmills, furniture makers, and DIY enthusiasts in all 47 prefectures in Japan, as well in South America and Europe.
---
Iwasaki Saw Filing Corporation
204-12 Ro, Oda, Odacho, Oda, Shimane
TEL +81-854-84-7246  FAX +81-854-84-7253
しまねブランド推進課
〒690-8501 島根県松江市殿町1番地
TEL:0852-22-5128
FAX:0852-22-6859
brand@pref.shimane.lg.jp